Southampton Airport Parking Discounts
What you need to know about Southampton Airport parking discounts
You have 2 options when it comes to getting Southampton Airport parking. Option 1: Get a rubbish discount (or even none). Option 2: Use our voucher codes and get the cheapest price. You don't need to waste a whole afternoon searching around for a great discount code. Our team works full-time scouring the web for the very best discount codes at Southampton Airport. You can also combine a discount code with some easy-to-follow booking advice to make further savings. Southampton Airport parking voucher codes are few and far between, but we have access to the best ones right here. No matter when you are travelling our discount codes apply to all future stay dates and durations. You don't need to jump through hoops to get the best promotional codes. By using us you get the vouchers in under one minute. Looking for an Airport Hotel with Parking discount code at Southampton Airport? You're in luck! We have those too.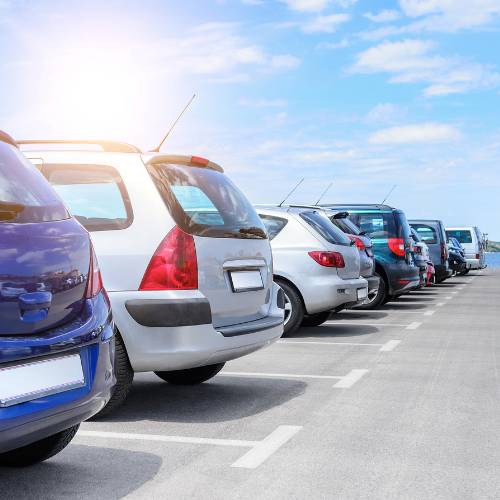 Approved Southampton Airport parking discounts for 2023
12% discount code at Southampton Airport – works on Official Short Stay Parking

Save over £10 for a week's parking at Southampton Airport by using this exclusive promo code. There is currently only one car park on sale at Southampton Airport and it's the Official Short Stay Super Saver. You don't need to pay a fortune for airport parking. With this discount code you can reserve an on site car parking space for a relatively cheap price. Don't like transfers and buses? No problem, this car park is a short walk to the airport terminal and you get to keep your keys whilst away. This Super Saver does exactly what it says, but add a discount code to the mix and you'll be saving even more.
14% discount code for Airport Hotels with Parking at Southampton Airport
We work closely with our partners and this site doesn't offer a discount on airport parking on it's own. But it does offer 14% when you book an Airport Hotel with Parking at Southampton Airport. That's even better as you can save up to £30 for a hotel with airport parking included. This is the perfect promotional code if you want a chilled start to your holiday. Get a great night's sleep and wake up right next to the airport. This cuts out the whole "big" travel up to the airport in the morning or evening. This promo code applies to hotels such as Doubletree by Hilton, Macdonald Botley Park Hotel and Meon Valley Hotel. If you want a cheap price for Airport Hotels with car Parking at Southampton this is the voucher to use.
Airport parking at Holiday Inn Eastleigh
This car park includes a free taxi ride to the terminal with a discount included. Our exclusive voucher code gets you 14% off the price. This equates to around £9 of discount and means you can get one week's parking for under £100. Your car is secured at the Holiday Inn hotel nearby and a free taxi ride will get you to the airport terminal in style. Drive into the car park, head into reception where a friendly member of staff will arrange your taxi pick up. The car park is secure with CCTV and the taxi can hold up to 4 passengers. This hotel also has electric vehicle charging. Use this Southampton Airport parking promo code for a nice saving today. The Holiday Inn can only hold so many car parks so pre-book your Southampton car parking using this voucher code before the car park fills up.
How discount codes work for Southampton Airport Parking
Whether you're on a desktop, tablet or mobile phone there are no discount codes to copy and paste. Simply click through via the links on this site to apply your exclusive Southampton Airport parking discount codes. You'll see the reduced prices on display next to the car parks. Pick the parking you like the look of and book at a cheaper price. We suggest using this Southampton parking voucher code as soon as possible though as it could expire shortly.
FREE Cancellation with these Southampton Airport Parking voucher codes!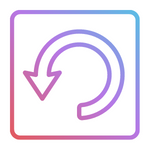 Cancelling your Southampton Airport parking booking takes minutes and is totally free at many car parks. Each of the car parks offering free cancellation shows this with a free cancellation label next to the car park logo. The discount codes we provide will lower the price and then you can cancel for free if your plans change. Unlock parking with free cancellation today with these promo codes.
All you need to know for getting a deal on Southampton Airport parking
There's really two main ways to get a great deal. If you're looking for parking only, it's best to book early and with a discount code. Then you get the double-benefit of a lower prices for pre-booking, plus the increased discount through our exclusive voucher code. The second way is to strongly consider using a promotional code for an airport hotel with parking at Southampton Airport. We have sourced a one-off voucher code that can get you massive savings on a hotel deal with parking included. If you want minimal faff, then get a hotel. It's so nice to wake up the morning of your holiday, stretch and relax knowing you're already at the airport. Getting a deal is easier than you think if you follow these tips.
Using these exclusive Southampton Airport discounts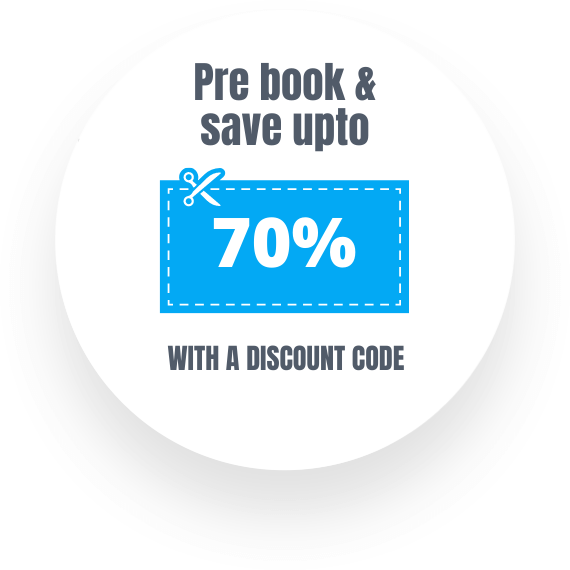 What you need to know: Pre-booking airport parking at Southampton Airport
Here's the important stuff to remember
Our team researches prices in the airport parking market. Our study shows over 80% of customers could have paid 37% less for their airport parking by pre-booking. The best time to book at Southampton Airport is 25-41 days before your departure date. This is the optimal time window. Why? Because car parks want to start filling their spaces (so therefore drop their prices) but also have lots of space to fill. Basic supply and demand stuff really. Ok, enough of the business jargon. The rule is: Book your airport parking at Southampton early and also make sure to use a best-in-market discount code to get really cheap prices. We are here to save you money. The same rule applies to airport hotels with parking packages at Southampton Airport, so always book this early.
Proven Southampton Airport parking discounts
Our voucher codes will save you the most money
Discounts made on Southampton parking
Voucher codes used at Southampton
Official Car parks available at Southampton
Don't hang around – These Southampton Airport parking discounts end soon
We're always updating our promo codes, but don't let these awesome discounts slip away!
Southampton Airport parking discount codes used