Luton Airport Parking Discounts
Fast access to Luton airport parking discounts
The majority of people pay way too much for their airport parking. By using our special Luton airport parking discount code you can save a bundle. Our voucher codes work on both airport parking and airport hotels. We've done some work to our links to embed the promo code within them to save you having to cut and paste. All you need to do to claim the discount is click through and make a search. Our discount codes for Luton airport parking are free to use. Just choose "Luton" in the booking form and select the dates you need. Whether it's 4,8 or 14 days parking the discount code works perfectly. Many people search for Long Stay parking voucher codes at Luton but the airport currently prohibits any discounts on these car parks. So we've worked closely with the other big websites to get you a massive discount on all the other car parks. Choose from Meet and Greet and Park and Ride car parks with instant discounts of up to 20%. We also study the prices so we can advise when it's best to book and give you other money-saving tips to achieve cheap Luton airport parking.
Tested and working Luton Airport parking discounts for 2023
10-20% Luton airport parking discount code – best for Park and Ride Offsite Parking

This voucher code gives you the best discounts on Park and Ride. With no discounts available for the Long Stay and Mid Stay official car parks due to restrictions set by Luton Airport, we suggest using this voucher code for cheap airport parking. We recommend Airparks for the best price. Airparks Short Run is the closest car park to the terminal. Transfers run every 4 minutes and are included in the price. Airparks Self Park is the cheapest car park at around £60 for 2 weeks parking, here you can use their self-check-in system. It comes with an over 85% customer rating. Our exclusive discount code gives you 20% off at Airparks car parks. There's also Airparks Meet and Greet available with a 20% discount. This Luton airport parking discount code is being used more each month, so give it a go and see how much you could save.
Up to 22% Luton airport parking discount code – best for Meet and Greet Valet Parking

This promo code is best for Luton Meet and Greet car parks. Car parks such as Maple Manor, Skyparks and Blue Circle Parking offer the best discounts. Meet and Greet is a great option considering that the voucher codes for Mid Stay car parking at Luton have been removed on all websites. Meet and Greet is usually the more expensive option but with so much choice the prices are very healthy. Then when you use this voucher code you can bag yourself a great deal. Valet parking at Luton is a stress-free way to start your trip, as you'll be met by a friendly driver on your outbound and return journey. Luton Priority Parking is the official car park run by the airport but is double the price compared to these other reputable meet and greet operators so we suggest using these instead.
14% discount code for Luton airport hotels with parking

Use this voucher code for an instant discount on Luton airport hotels with parking. With Mid Stay and Long Stay locked out from discounts you can get hotel packages just minutes from the airport and save an average of £22. We've had this discount code for a few months now and feedback from our customers is great. It works instantly and applies to every airport hotel at Luton. These hotels include Holiday Inn Express (on the airport grounds) Ibis and Premier Inn. The rooms are spacious and all offer dinner and breakfast options. You can get a discount on all food as part of your hotel stay if you pre-book. Free cancellation is currently available on all bookings. Prices increase fast as these Luton airport hotels fill up so use this promo code early for the best prices.
How discount codes work for Luton Airport Parking
Using your Luton Airport parking discount codes is really simple. You don't need to copy and paste any codes over. We've embedded the discount codes for Luton Airport into the buttons within this site. So all you need to do is click through and make a search to see the discounted prices. You'll see the old and new parking prices next to each car park at Luton. So it's straightforward to get cheap parking. It's totally up to you which car parking you choose but do you remember the voucher codes for Luton Airport can expire at any time and do change frequently – so don't hang around.
| Car Park | Price | Saving |
| --- | --- | --- |
| Airparks Short Run | £57.59 | £12.86 |
| Airparks Self Run | £47.34 | £12.34 |
| Airparks Drop and Go | £43.78 | £11.10 |
| Park Up Meet and Greet | £54.03 | No discount |
| Holiday Extras Meet and Greet | £62.12 | £7.06 |
| Airparks Meet and Greet | £58.07 | £14.03 |
| Blue Circle Meet and Greet | £54.19 | £9.56 |
| Airparks Charge and Go | £73.99 | No discount |
| Maple Manor Meet and Greet | £63.12 | £7.02 |
FREE Cancellation with these Luton Airport Parking voucher codes!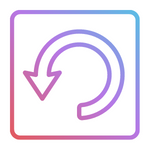 There's no need to wait around for prices to increase. You can cancel your Luton Airport parking booking for free even when using one of our discount codes. By booking early you can get a great price and by choosing a car park with free cancellation options you can move or cancel your booking at no extra charge. Use this Luton parking discount code today and cancel tomorrow if you need to!
How to find a good deal on Luton airport parking
You'd be amazed at the high prices some customers pay for car parking at Luton Airport. They don't know about voucher codes and how much this can save them. We have 20% discounts live at the moment. Based on 14 days of parking this can save you a lot of cash. The voucher codes are simple to use, just click and search to see the lower price apply next to the car park. There are loads of good deals to be had if you book up early. Get your cheap airport parking at Luton 1-2 months before and you can save up to 70% compared to the gate rate. Also remember to book Park and Ride for a low price, Meet and Greet for the most convenience and an Airport hotel with parking if you have an early flight. Airport Hotels with Parking at Luton airport are heavily discounted with our discount codes.
Why so many people use our hand-picked Luton Airport discounts
We only feature the biggest discounts for airport parking and hotels at Luton airport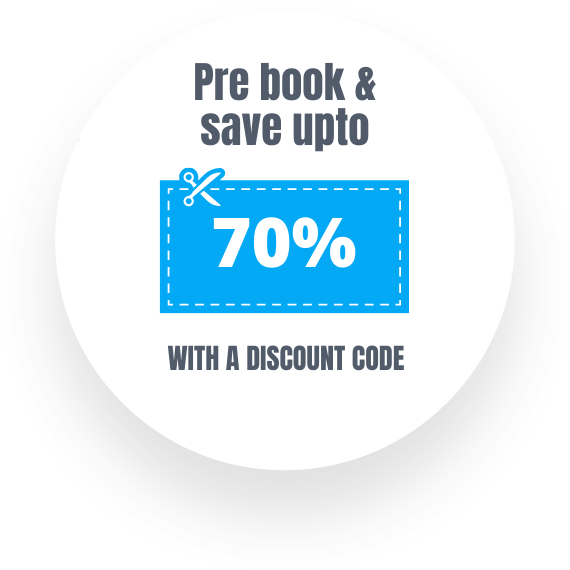 Pre-book and save up to 70% on your Luton airport parking
How much will you save?
The parking prices change quickly at Luton airport. When the car parks have space to fill (which tends to be for bookings 2 months or more in advance) the prices are much cheaper. So pre-book early. As your departure date draws closer, chances are the car park is filling up nicely, so what do the car parks do? Yep, you got it, increase the price. We know all about prices as our team monitors them daily. The same applies to airport hotels, the room rates go up by the day. So get yourself a bargain price by pre-booking it early. Make an even bigger saving on your Luton airport hotels with parking via our exclusive discount code.
Only the best Luton Airport parking discount codes
Save the most cash and smile
Discounts made on Luton parking
Voucher codes used at Luton airport
Car parks available at Luton
Parking promo codes that rock!
Get around £20 discount for a week's parking with a hotels at Luton airport.
Luton airport parking discount codes used