Manchester Airport Parking Discounts
Unlock the best Manchester airport parking discounts
Car parks at Manchester fill up fast so you have to be quick to get the best price. There are two easy ways to pay less: The first is to use our exclusive discounts codes for Manchester airport parking. The second is to book 30 days ahead to get a discounted pre-book rate. We have discount codes that apply to Terminals 1,2 and 3 at Manchester Airport and for both the On and Off-site car parking. Looking for voucher codes on Official airport parking at Manchester Airport? Look no further, our team has collected some of the best codes around for you to use. Applying the discounts is very easy as we add the voucher code straight into the link to save you having to copy and paste. It's very easy to get cheap Manchester Airport parking with us and that's why we're growing so fast. You can also find exclusive Airport hotels with parking promo codes here for Manchester Airport.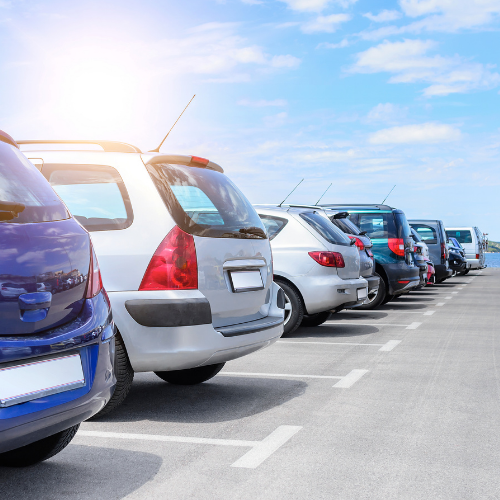 Tried and Tested Manchester Airport parking discounts for 2023
20% voucher code for Official Onsite Manchester airport parking
This voucher code specialises in Official airport parking at Manchester Airport. Choose from Multi-storey, Meet and Greet T1, Meet and Greet T2 and Meet and Greet T3 . All with a 20% discount straight off the price. There's also one off-site car park available which is APH and also discounted at 20% which is the cheapest price. All these car parks come with free cancellation should you need to change your dates. This Manchester airport parking discount code is one of the most used codes we have as Manchester Airport is so busy and these discounts are so high. We don't know how long these levels of discount will be around, so if you know your holiday dates we advise booking your space early.
10-24% voucher code for Manchester airport parking including Meet and Greet
Meet and Greet voucher codes at Manchester Airport are in high demand and with our discounts of up to 24% you can see why. Using this discount code means you could get Meet and Greet parking at Manchester Airport for under £100 for 2 weeks parking – now that's cheap. This discount code is good as you can use it to book some of the off-site car parks such as Toad Parking, VIP parking and APH parking in Manchester. Need a Multi-Storey West voucher code? This promo code works on that product too. You should also check out the Drop and Go at Manchester Airport as this is one of the cheapest car parks and makes it easier as the driver parks your car for you. Again this voucher code works at Terminal 1, Terminal 2 and Terminal 3 at Manchester Airport.
14% voucher code for Manchester airport hotels with parking
Looking for a cheap price on Manchester Airport hotels with parking? Use this special voucher code for an instant 14% discount. Choose from budget to premium hotels all with a discount. Hotels include Premier Inn North and South, the Clayton Hotel at Manchester. We even have a voucher code for DoubleTree by Hilton at Manchester Airport. This promotional code can save you £20-£50 based on what hotel with parking you choose and all hotels offer free cancellation. Some hotels even have electric car charging stations. The voucher code also applies to the pre-booked meals at the hotel. So you can bag yourself a discounted price on the evening meal or breakfast at the hotel. This voucher code is the best way to uncover cheap Airport hotels with parking at Manchester Airport.
How discount codes work for Manchester Airport Parking
Simply click through and make a search to apply your Manchester Airport parking discount code. Then see all of the reduced prices next to the car parks at Manchester Airport. Whether you're using a mobile phone tablet or desktop there's no discount code to copy and paste over. Our voucher codes are automatically applied once you click through. However, we do advise taking advantage of these Manchester airport parking voucher codes early as they can expire at any time.
FREE Cancellation with these Manchester Airport Parking voucher codes!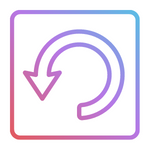 You don't need to worry about being locked into your Manchester Airport parking booking should your plans change. You can cancel for free even when using this exclusive discount code for Manchester Airport parking. This means you can go ahead and book today to get cheap parking at Manchester and cancel to get your money back if you need to.
| Car Park | Price | Saving |
| --- | --- | --- |
| Multi Storey East | £70.20 | £19.22 |
| Multi Storey West | £75.66 | £21.54 |
| Multi Storey T1, T3 | £62.12 | £17.10 |
| Mid Stay T1 & T3 | £53.03 | £14.98 |
| Drop and Go | £54.57 | £15.12 |
| Meet and Greet T1,T2,T3 | £54 – 59 | £16 -18 |
| Jetparks 3 | £51.37 | £14.12 |
| APH Park and Ride | £51.43 | £15.76 |
| APH Self Park | £59.28 | £16.26 |
Simple ways to get a great deal on Manchester Airport parking.
There are 3 simple things you can do today to save a load off your airport parking. The thing is unless you know these things you'll pay more than you should. The first thing to do is to pre-book in advance. Ideally 30 days in advance for the best prices. The prices rise fast at Manchester due to the size of the airport. The second thing to do is to apply our special voucher code for Manchester Airport car parking. It works on all Official and Off-site car parks and gives you a significant discount. The final thing to remember is that if you have an early or late flight you should consider using our airport hotels with parking voucher code at Manchester Airport. This promo code applies to the total price so you can end up getting airport parking cheaper via the hotel package than if you buy it solo. Follow these simple tips to get cheap parking at Manchester airport.
Using fully-verified Manchester Airport discounts
All tested and working great!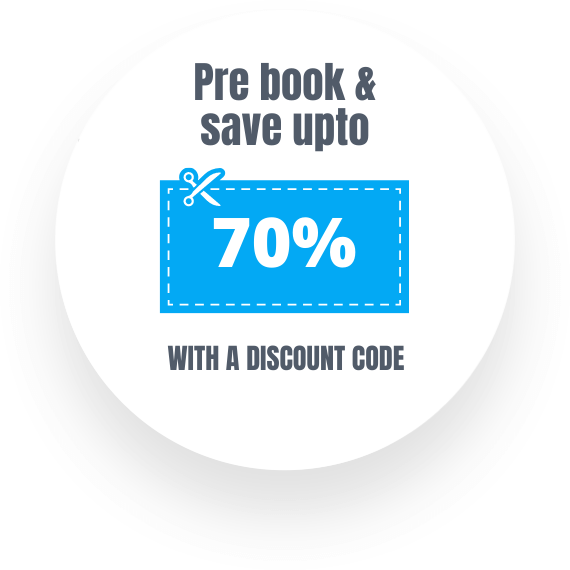 Pre-book you Manchester Airport parking to save as much as 70%
Follow this advise for the biggest savings.
Most customers leave the booking of their airport parking until 7-14 days before they fly – bad idea. You need to book your airport parking at Manchester airport at least 30 days in advance with a discount code to get a massively reduced price. Our discount code will work if you're booking the day before, or 6 months before. Try for yourself. Check now for a date in 6 months and see how cheap the price is, then check that same parking for tomorrow. The difference is staggering. As the car parks at Manchester fill up (and remember the official car parks fill up faster) the price increases daily. Don't wait around over-thinking your airport parking. To get a cheap deal you need to book early. Also do consider the off-site car parks such as APH if you want cheap parking and are prepared to get a transfer bus to the terminal.
Awesome

Manchester Airport parking discounts
More money for drinks on holiday!
Discounts made on Manchester parking
Voucher codes used at Manchester airport
Car parks available at Manchester
Fancy cheap parking at Manchester Airport?
If you combine the discount codes we have for you with a nice pre-booking period you can save £20 easily. Cheap parking is a few clicks away.
Manchester Airport parking discount codes used