Edinburgh Airport Parking Discounts
Exclusive Voucher Codes: Get Edinburgh airport parking discounts now.
If you're flying out from Edinburgh there are deals to be had on airport parking. Voucher codes are available for Official car parks such as Multi storey, Long stay and Mid stay. Use this page to get Edinburgh airport parking discounts and consider booking an airport hotel for bigger savings. 8 days parking starts from around £20 and when you use an Edinburgh Airport parking promo code you can save up to 19%. There are great deals for Park and Ride and Meet and Greet, and it's advisable to book your slot well in advance to secure your space. Edinburgh Airport parking voucher codes are simple to use, just select your airport, dates and you'll see the new prices displayed.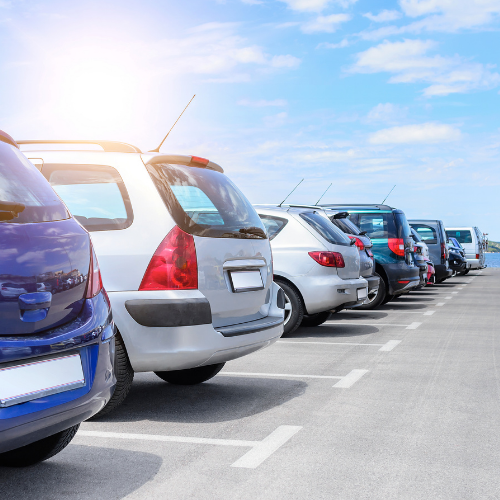 Tested and working Edinburgh airport parking discounts for 2023
17% discount code at Edinburgh airport
Get 17% off all airport parking at Edinburgh using this proven discount code. It works on PremiAir, Secure Airparks (including Electric Charge car parks) and Low Cost Parking. All car parks come with Holiday Extras Free Cancellation cover as standard which means you can easily make changes to your booking or cancel if you need to.
Upto 15% discount code at Edinburgh airport
Grab up to 15% off Edinburgh airport parking with this voucher code. It automatically applies off the price and works on both On airport and Off airport parking. We suggest looking at the Meet and Greet options as well as there are discounts to be had here. You also get free SMS booking confirmation with all bookings as well as the ability to cancel your booking should your flight be cancelled. This Edinburgh airport discount code is live and working, so go ahead and use it.
5-22% discount code at Edinburgh airport
This voucher code is awesome if you're looking for a range of discounts on a wide range of car parks. Currently, you can get discounts of around 10% on Official Edinburgh airport parking at car parks such as Multi storey, Long stay and Mid stay parking. However, we suggest looking at the Off airport car parks as they can be cheaper and come with bigger discounts. Our Edinburgh airport promo codes give up to 22% discount on these Off airport car parks as well as Meet and Greet parking.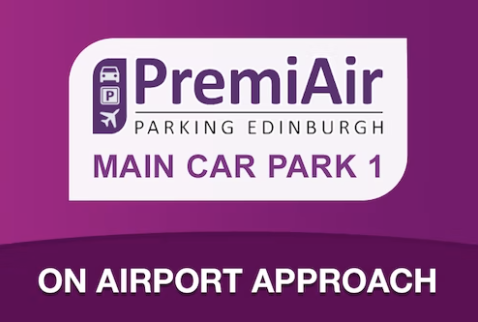 Main Car Park 1 PremiAir
We've got you an exclusive discount code for PremiAir car parking which means you get 14% off the price. This means you can get one week's park and ride parking at Edinburgh for around £52. So what's so great about the PremiAir car park? Well, it's effortless to use and at a great price. Pull up to the barrier, collect your ticket, pick a parking space, and then hop on the free transfer bus which is only a three-minute ride to the terminal. This car park is fully secure with CCTV, fencing and 24-hour patrols. PremiAir airport parking is great value for money and this discount code will save you around £8 for a week's parking.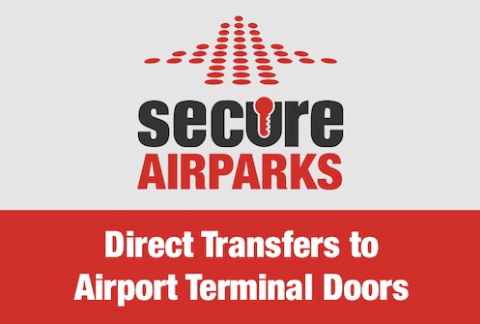 Secure Airparks Park and Ride
Use this promo code to get a £10 discount for 8 days of parking at Edinburgh Airport. Secure Airparks park-and-ride is generally the cheapest car park and with a discount code like this, you'll be quids in. Transfers run 24/7 from the car park to the terminal and are only a two-minute journey. The car park will automatically recognise your number plate as you enter. The barrier will lift, and you will hold onto your keys and head to the bus stop. The bus transfer will drop you right at the entrance terminal to Edinburgh Airport.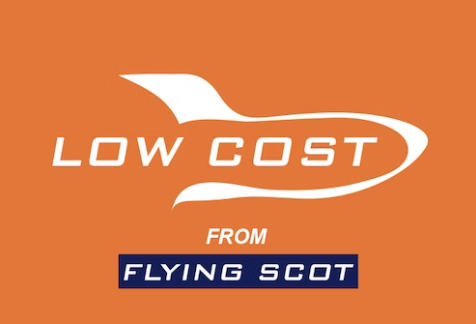 Low-Cost airport parking (by Flying Scott)

Use this exclusive voucher code to get an automatic 14% discount on Car Park 3 at Bournemouth Airport. A week's parking will cost you around £60 in the summer. Drive up to the entry barrier which will automatically raise and recognise your number plate. You hold onto your keys and return back to collect the car exactly where you left it. You can amend or cancel your booking with this voucher code. It's a five minute walk to the terminal. This car park is the second most popular car park at Bournemouth Airport. Car park 2 is a fantastic choice if you're looking to save money. We suggest using this voucher code for car park 2 at Bournemouth airport as soon as you can because prices to rise as you get closer to your departure date.
How discount codes work for Edinburgh Airport Parking
Our team have loaded the discount codes into the links within this site so there is nothing for you to copy and paste. Our exclusive Edinburgh Airport parking discount codes are live now and ready to use. All you need to do is click through. When you make a search for Edinburgh Airport and select all dates you'll see the savings next to each one of the car parks at Edinburgh Airport. Then all that's left to do is to choose which car park you want to book and make some serious savings.
FREE Cancellation with these Edinburgh Airport Parking voucher codes!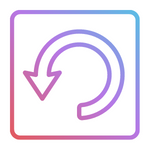 If you need the option to cancel your Edinburgh Airport parking booking then use this voucher code. Many of the car parks offer free cancellation. Just look out for the labels next to each of the car parks when you make a search. Getting your money back is simple should you need to cancel. What's great is you still get all of these free cancellation options even when you're using our exclusive voucher codes on this site. You can also amend your booking to another date should your flight dates change.
| Car Park | Price | Saving |
| --- | --- | --- |
| Secure Airparks | £42.99 | £7.01 |
| Low Cost | £51.59 | £8.40 |
| PremiAir Main Car Park 1 | £48.15 | ££7.84 |
| PremiAir Wider Spaces Car Park 2 | £52.45 | £8.54 |
| Secure Airparks Electric charge | £64.49 | £10.50 |
Low Cost Parking
"We used this for a holiday in March and will definitely use it again."
Harry Burch, January 2023
Airparks
"We used the discount code to book secure Airparks at Edinburgh earlier this year and it was gave us about £8 off. Will be coming back to this site next year for more promo codes – thank you very much!"
Colin Harper, April 2022
Airparks
"The code worked straight away. Nothing to copy and paste which is nice as I'm not very techie! Cheers guys."
Ryan Blake, July 2022
PremiAir Parking
"Love your site thank you so much for all these great discounts! Why would you bother paying full price ever again! We saved about £10 which got us a couple of drinks at the pub in the airport."
Carly Stevens, August 2022
Finding a great deal on Airport Parking at Edinburgh
We suggest checking out Edinburgh airport parking and hotel deals. These can be great value for money as you get the parking at a discounted rate. The discount codes we have also apply to the hotel stay. We can send you these voucher codes now and you can check out the savings in under one minute.
Why search for Edinburgh Airport discounts?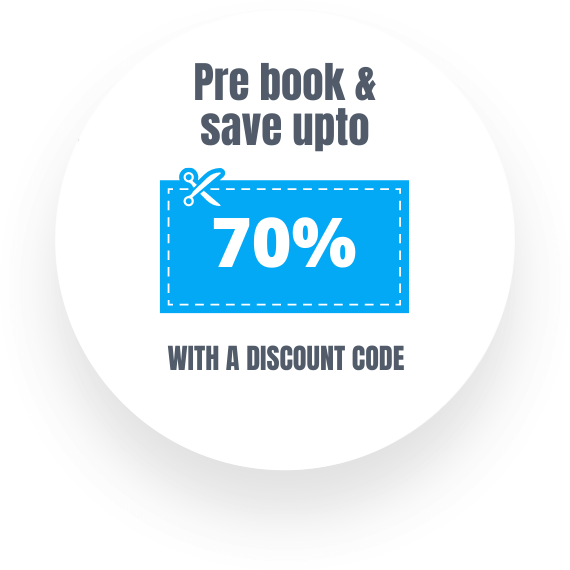 How to get a big discount on Edinburgh Airport parking?
A few simple steps.
Everyone wants to pay less for airport parking, but many people leave it too late. The best time-window to buy airport parking is more than 60 days in advance of your departure date. So if you've booked your holiday, don't wait around to book your airport parking – get it done! Also check out the Edinburgh airport parking discount codes available and compare the prices. Remember that if you book off airport parking early, the prices can be much cheaper. Airport hotel with parking packages are also a viable option if you have an early flight and discount codes work on these packages also.
Join the clever clogs getting Edinburgh Airport parking discounts
More change in your pocket for holiday fun!
Discounts made on Edinburgh parking
Voucher codes used at Edinburgh
Car parks available at Edinburgh
Happy customers who made savings
Spend less, smile more
We love to see so many of you get an awesome deal on Airport parking at Edinburgh Airport. More cash in the pocket makes life a little bit better.
Edinburgh airport parking discount codes used