Cardiff Airport Parking Discounts
Use these hand-picked Cardiff Airport parking discounts and pay less
Are you looking for a way to save money on Cardiff Airport parking? We're here to help! Our team has done all the hard work so you can browse and pay less. Whether it's Official Short Stay or Offsite Park and Ride, we have a Cardiff Airport parking voucher code that will make your trip more affordable. You can get the best discounts right now and start smiling. We only collect voucher codes from airport parking companies with great cancellation policies, as we believe you should have full flexibility. There are a handful of well-known car parks at Cardiff airport including Highwayman parking that can help you get a great start to your holiday. Why spend hours looking for the best Cardiff Airport parking promo code? We have them here for you already.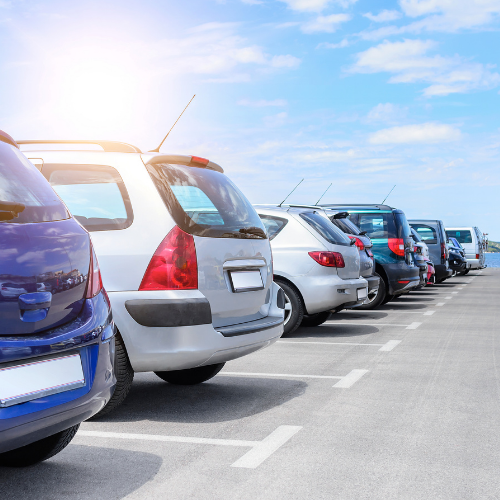 Tested and working Cardiff Airport parking discounts for 2023
12% discount code at Cardiff airport (Including Short Stay, Premium and Long Stay)
This discount code totally rocks. It gives you a flat 12% discount on all official airport parking at Cardiff airport. All car parks have a short walk to the terminal (2-5 mins) so it's really easy when carrying your luggage. What's more, this code also unlocks Premium Parking with the shortest walk to the terminal. You can't find these discounts elsewhere as our team has sourced them exclusively. We suggest grabbing your space now before prices go up, as they do.
12% discount code for Cardiff airport (Off site car park Highwayman only)
Discounts are pretty rare at Cardiff airport, and we have another voucher code for airport parking that applies to the Off site car park: Highwayman. This product is not official but is generally the cheapest. We recommend using this promo code if you're not fussed about using official car parks and are more focused on cost. A free park and ride bus to the terminal is included with Highwayman and comes with good reviews from customers.
14% discount code for car parking with hotel at Cardiff airport
You can now bag an even better deal by packaging up airport parking with a hotel stay and using this discount code. This voucher code will get you the biggest saving due to the higher basket price of a hotel. You can even pre-book your meal at the hotel at a discounted price. The Premier Inn is discounted with this promo code. It could end soon, so don't wait around.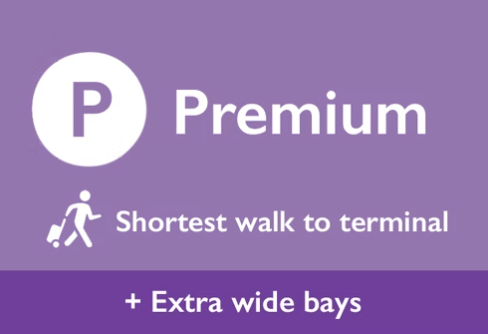 Premium airport parking
This car park has extra-wide bays to make access easier. It's also only a two-minute walk to the terminal which makes it the closest car park to Cardiff Airport. Use this voucher code now to get 14% off, saving you around £15 for one week's parking. This car park is super-secure, with a cutting-edge CCTV surveillance system. When you pull up to the car park the barrier will raise and recognise your number plate. From here you simply park up and walk over to the terminal. This voucher code saves you the most money at Cardiff Airport because Premium Parking is the more luxury service.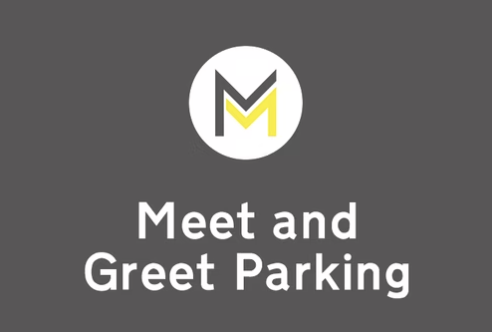 Valet Meet and Greet parking
This car park is the best value for money at Cardiff Airport. Using this discount code you can get meet and greet valet parking with an instant 14% discount. This is the closest car park to the terminal at Cardiff Airport. This voucher code will automatically apply as soon as you make a search and discount the price. Simply drop your car off in the special meet and greet zone, and then it's a two-minute walk to the Cardiff Airport terminal. Valet meet and greet parking is the way to go at Cardiff Airport. Using this promo code is the best way to get cheap meet and greet parking. This meet and greet service is well established and comes highly rated by customers.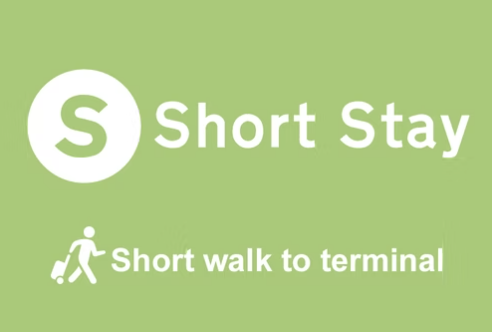 Short Stay park is on the official Cardiff airport grounds and is a four-minute walk to the terminal. Our exclusive discount code means you get 14% off the price instantly. This short-stay parking voucher code means you'll get one week's airport parking for £60-£80 depending upon the time of year. Simply pull up to the entry barrier which will automatically raise, then park up in a dedicated space and hold onto your keys whilst you're away. The car park uses number plate recognition. Everyone is looking for a discount code for Cardiff short stay parking, but you've just found it.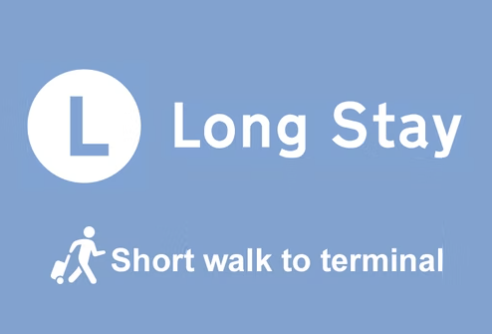 Long Stay airport parking
Long Stay parking is operated by Cardiff airport and is the cheapest car park on sale. If you get the chance to book this grab it as it sells out fast. Our promo code for Long Stay gives you a 14% discount and applies to all future stay dates. The car park comes with all the necessary security features like high fencing and CCTV. The reason it's cheaper than the other car parks is that it's a 5-minute walk. Not too bad considering the price.
How discount codes work for Cardiff Airport Parking
It's never been easier to use our discount codes for Cardiff Airport parking. All you need to do is click through and make a search for Cardiff parking in order to see the discounted prices. Then choose the parking option that suits your needs, click through and book. The discounts are clearly shown next to each of the car parks at Cardiff Airport. We have embedded the promo codes into the links on this site so there's nothing to copy and paste.
FREE Cancellation with these Cardiff Airport Parking voucher codes!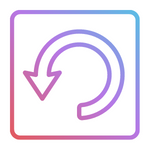 Free cancellation is available with a range of car parks at Cardiff Airport. The free cancellation still applies even though you're using this voucher code. Look out for the free cancellation label next to each of the car parks at Birmingham Airport which offer this. It's really easy to cancel or move your booking should you need to. Thousands of customers cancel or amend their booking due to unforeseen circumstances so you need not worry.
| Car Park | Price | Saving |
| --- | --- | --- |
| Meet and Greet | £48.16 | £7.84 |
| Short Stay | £61.92 | £10.08 |
| Premium Parking | £74.82 | £12.18 |
Meet and Greet
"I always use the meet and greet service but this time I used the voucher code and it saved me £12. It just worked when I clicked through."
Dan Matthews, January 2023
Short Stay
"I booked the short stay car park (which is the one I tend to use). But this time by using the discount code I got £15 off the price."
Danny Long, November 2022
Premium Parking
"We're a little bit older so we need a carpark near to the entrance to Cardiff airport. We went with the premium parking option. Was lovely to get a discount using this promotional code. Excellent"
Nathan Holder, April 2021
Unlock a good deal in seconds for Cardiff airport parking
The fastest way to save money is to use one of the Cardiff airport parking discount codes we have ready for you. Then just make sure to pre-book your parking space more than 40 days in advance for a cheaper price. The best prices are for those customers who book in advance. Early flight? Get 14% off with our Cardiff Airport parking and Hotel discount code. It applies to all hotels including Premier Inn and Celtic International hotel. If you want a hotel right next to Cardiff airport, go for the Celtic International hotel which is only half a mile from the terminal.
Getting the best Cardiff Airport discounts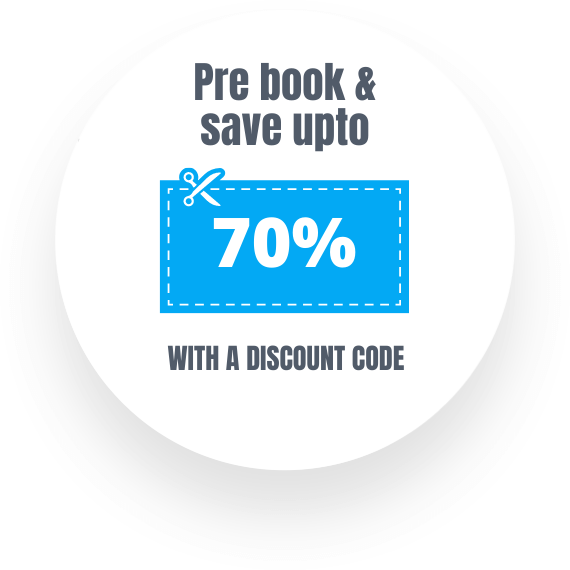 Holiday on a budget? Why you should always pre-book your Cardiff Airport Parking
Here's what to do.
Those that know to pre-book in advance tend to save the most cash. You can pay 70% more if you forget to use a discount code and leave booking your airport parking late. No one likes to spend their hard-earned holiday money on parking their car at the airport. We advise booking your car parking the same day you book your holiday – then it's done! Spend that money you've saved on something nice for your holiday. Any questions let us know. Our team have been beavering away finding you the best discount code for Cardiff airport parking and we're pleased to say it's working and ready-to-go!
Pre-tested Cardiff Airport parking discounts
More spare cash to spend on fun things!
Discounts made on Cardiff parking
Voucher codes used at Cardiff
Car parks available at Cardiff
Pay less for parking at Cardiff airport
We grow bigger each day as more of you see the value in our special airport parking voucher codes.
Cardiff airport parking discount codes used