Bournemouth Airport Parking Discounts
3 vital things you need to know about Bournemouth Airport parking discounts
There's never been a better time to use this site for Bournemouth Airport voucher codes. We've recently obtained a rare voucher code that gets you discounts on the official car parks at Bournemouth Airport –  including Premium Car park 1 and Car park 2. Our team knows their stuff so we have been able to get this voucher code for our users. So if people say there are no Bournemouth Airport parking discounts available, make sure to show them this page. The promotional codes are stress-free, all you need to do is click through and search for your Bournemouth Airport parking as you normally would to see the promo code in action. Most people want to pay less for their airport parking, so they can put some cash away for the main event: the actual holiday! Whether you're flying out from Bournemouth Airport on a business trip or for a family holiday, this discount code will apply to all durations in the future. Cheap Bournemouth Airport parking is a few clicks away.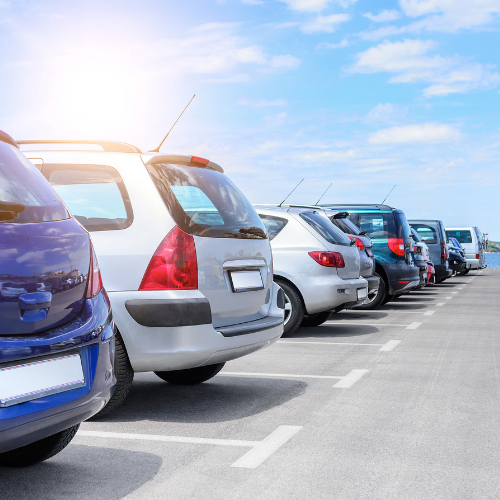 We've gathered the best Bournemouth Airport parking discounts for 2023
12% discount code at Bournemouth Airport – including Premium Car park 1 and 2

We can unlock a 12% discount for you with this exclusive Bournemouth Airport parking promo voucher code. It works instantly, you don't need to do anything apart from choose your airport and flight dates to see the cheaper prices. It begs the question: Why pay full price for your airport parking when you can go via us and save around £16 for 14 days parking. Only flying for 8 days? No worries, this discount code applies no matter how long your holiday is. You can amend your parking for free using this discount code. This voucher code applies to Premium Car Park 1 and Car Park 2 – both of which require no transfers, it's just a short stroll from the car park to the terminal.
7% discount code at Bournemouth Airport – Official Car park 2
Only interested in Car Park 2? This voucher code gets you 7% off the price and comes with free SMS confirmation texts. A Park Mark award is active on this car park which means it comes with very high levels of security. Airport parking at Bournemouth can be quite static due to the low number of competing car parks so using a proven voucher code is a good option to take.
Premium Car Park 1

Use this exclusive discount code for Bournemouth airport Premium Car Park 1 and save around £15 off the price. There is discount code for Bournemouth airport parking may expire soon. Premium car park one is a short walk to the airport terminal and comes with a 90% customer satisfaction score. This discount code gets you 14% off the price. Premium car park one is easy to find on your satnav. This car park uses numberplate recognition to lift the barrier on your entrance to the car park and your exit when you come home. This promo code allows you to get a great deal on premium car park one which includes fantastic security levels. CCTV is in operation 24 seven and the staff on site are very helpful.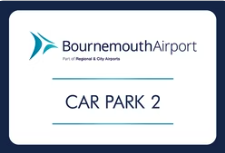 Car Park 2

You can now access a 14% voucher code for Bournemouth Airport Car Park 2. This will save you around £10 for one week's parking. Car park 2 is the cheapest car park at Bournemouth Airport there's no need to catch a transfer as the car park is a short walkable distance to the terminal. Simply drive your car into the car park where the barrier will automatically rise for you. Pick a car parking space you like the look of and go on holiday. You can rest assured your car is in good hands as the car park includes robust fencing, 24 hours and CCTV. This discount code will automatically apply to car park 2 at Bournemouth airport and might not be around for much longer so book your space early and save yourself some money. If you're after cheap parking at Bournemouth Airport this is the car park to go for.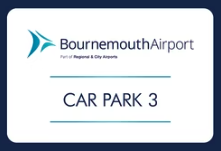 Car Park 3

Use this exclusive voucher code to get an automatic 14% discount on Car Park 3 at Bournemouth Airport. A week's parking will cost you around £60 in the summer. Drive up to the entry barrier which will automatically raise and recognise your number plate. You hold onto your keys and return back to collect the car exactly where you left it. You can amend or cancel your booking with this voucher code. It's a five minute walk to the terminal. This car park is the second most popular car park at Bournemouth Airport. Car park 2 is a fantastic choice if you're looking to save money. We suggest using this voucher code for car park 2 at Bournemouth airport as soon as you can because prices to rise as you get closer to your departure date.
How discount codes work for Bournemouth Airport Parking
Using our Bournemouth airport parking discount codes has never been easier. There is nothing to copy or paste. Simply click any of the buttons on this site to apply our voucher code instantly and save yourself money. You'll know the discount code is working as you can see the savings next to each car park. This is the best way to get cheap parking at Bournemouth airport.
FREE Cancellation with these Bournemouth Airport Parking voucher codes!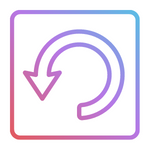 Worried about cancellation options if your plans change? We'll fear none! When you use this Bournemouth airport parking discount code you can cancel your booking if you need to. Look out for the free cancellation stamp placed next to each car park. Thousands of customers cancel their bookings each year for unexpected reasons and this is no problem. You can sleep easy knowing your booking is fully flexible.
| Car Park | Price | Saving |
| --- | --- | --- |
| Premium Car Park 1 | £75.59 | £12.31 |
| Car Park 2 | £49.97 | £8.13 |
| Car Park 3 | £57.88 | £9.42 |
Premium Car Park 1
"This discount code worked straight away off of car park 1. Saved myself about 20 quid."
Ryan Philpot, January 2023
Car Park 2
"Nice to get a bit of a saving on car park 2. This promo code made it cheaper by £10. There's not very many options at Bournemouth airport so I tend to go with whatever is available. Would use again."
Matt Sailsbury, May 2022
Car Park 3
"Happy to save myself some money using this voucher code for car park three. It works straight away so you don't need to do anything. Very happy."
Aaron Kilsby, October 2022
Essential tips: Finding a deal on Bournemouth Airport parking
With a limited number of car parks at Bournemouth, you have to be smart to find a good deal on airport parking. But it is possible with a little bit of preparation. We'll explain how. The first important thing to do is use our exclusive discount codes which apply now matter how late you book. Finding discounts is hard, but you can get a great deal with our ready-to-use Bournemouth Airport car parking discount codes. The second thing to do is book your Bournemouth airport parking 30 days before you fly. This is the sweet spot for low prices. So if you know the dates you're flying, then get your Bournemouth airport parking secured now as the prices increase daily the closer you get to departure.
Using our verified Bournemouth Airport discounts
We personally test them before they go live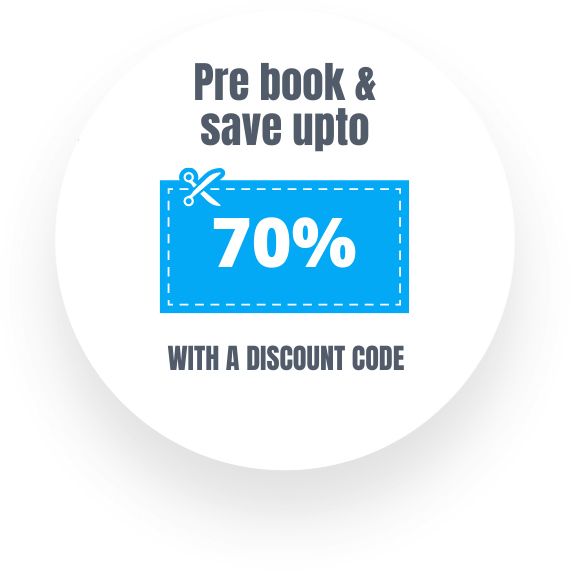 How pre-booking works when using a discount code
Here's what to do when booking Bournemouth airport parking
When we collect discount codes, we make sure to find those that can be used for any duration or pre-book period. Why? Because some people are able to book well ahead, but others need a last-minute saving. The best time to pre-book your Bournemouth Airport car parking is 30 days in advance of your trip. This is when the car parks have both high availability and low prices. These 2 factors determine the price you pay on any given day. One thing to avoid doing is paying the airport gate rate on the day, that's when things get expensive. Hundreds of customers use our Bournemouth Airport parking promo codes and pre-book to find the cheapest prices.
The ultimate Bournemouth Airport parking discounts
Be like these smart-cookies who save with us
Discounts made on Bournemouth parking
Voucher codes used at Bournemouth
Car parks available at Bournemouth
Cheap Bournemouth Airport parking is here
Why bother paying full price? We've done all the hard work to find you the best money-saving promo codes for airport parking.
Bournemouth airport parking discount codes used