Aberdeen Airport Parking Discounts
You've found the highest Aberdeen Airport parking discounts.
Want to know how to lower the cost of airport parking? Well on this page we'll give you fully-working voucher codes that get you the best Aberdeen Airport parking discount codes. That's not all, we'll also give you tips on how to reduce the price in other ways. Voucher codes for Aberdeen Airport parking are few and far between, but our team of researchers have a great promotional code for you to use. Discounts are applied to Official onsite parking, such as Long Stay parking and Short Stay parking. Now is the time to reserve your airport parking, as prices can rise significantly as the car park fills. We recommend you read the tips to get a good deal and also consider the voucher code for airport hotels with parking for a cheaper price.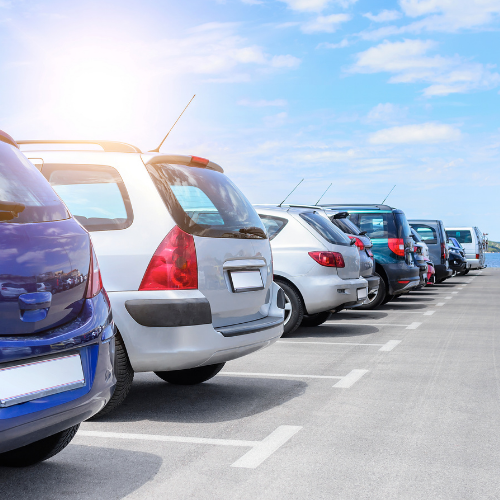 Hand-picked Aberdeen Airport parking discounts for 2023
12% discount code for Aberdeen Airport – including Long Stay & Short Stay parking
We can give you a voucher code that is better than anything out there. It's hard to find discounts for Aberdeen Airport parking, however we have a voucher code that gets you 12% off all Official parking. This includes discounts on the Long Stay Parking which is the cheapest option. The Short Stay is slightly more expensive but gets you 12% off, and if you really want the best service then Priority Parking is also discounted by 12%. We want customers to pay less for their airport parking so we recommend the Long Stay parking as it comes with a short 2 minute bus to the terminal and the bus is free. All car parks have CCTV and manned security so no matter what you choose your well covered. All of these car parks are On site and well run operations. You can now get cheap Aberdeen Airport in just a few clicks with this voucher code. But we're not sure how long the discount will be active so we advise getting your parking space sorted asap.
14% discount code for Aberdeen Airport hotels with parking

Use this discount code for Aberdeen Airport hotels with parking and get a 14% discount. It applies to all hotel and parking packages. Choose from hotels such as the Britannia Hotel, Jurys Inn, Sure Hotel and Leonardo Inn and get 8 days parking with the hotel from as little as £55 with this discount code. Using an airport hotel is a smart way to start your holiday early. Chill out at the bar or restaurant in the evening and take a short trip to Aberdeen Airport the day of your holiday. It's great to get a good night's rest and not have to hit a long motorway for the start of your holiday. All hotels come with free cancellation and if you use a discount code for parking with hotels at Aberdeen you often get a discounted rate on the parking element of the package. All voucher codes have a shelf life, but this one is still active so don't wait around.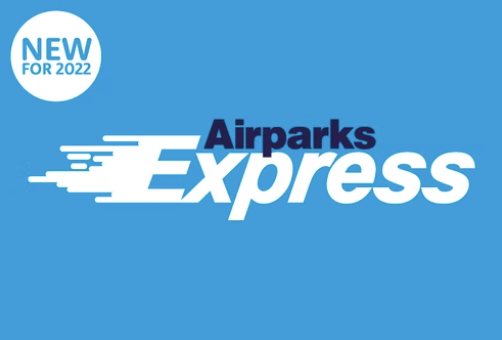 Airparks express

Airparks express parking is a brand-new car park at Aberdeen and is booking up fast with this discount code. Airparks have been running car parks for many years and you can now get 20% off the price with our exclusive voucher code for Aberdeen Airport parking. When you pull up to the barrier the numberplate recognition will recognise your car and let you in. You collect a parking ticket from a member of the Airparks team and hold onto it for when you return. With this voucher code, you can get one week's parking for around £32.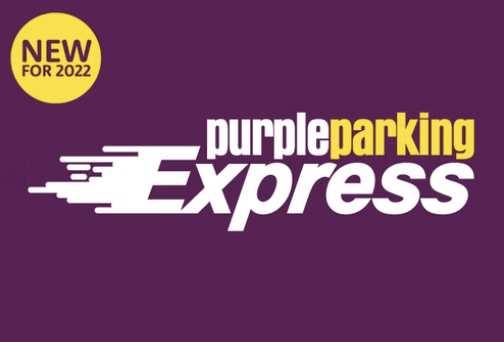 Purple Parking express

This is one of the most popular car parks at Aberdeen Airport. Use this voucher code for a 20% discount. This is one of the cheapest prices at Aberdeen Airport. The discount code will automatically apply and save you around £8 instantly. Once you've dropped off your car it's a five minute walk to the terminal. No need for any transfer buses as the car park is so nearby. Customers love this car park and it does fill up fast. Use this Aberdeen Airport promo code now to save yourself some cash.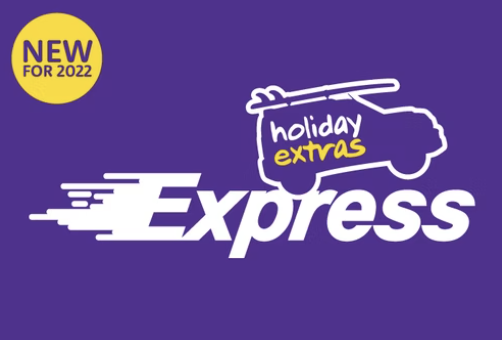 Holiday Extras express

Use this voucher code to get a 20% discount on parking at Aberdeen Airport. This floodlit car park is five minutes from the terminal and has high levels of security including High fencing, patrols and CCTV. There is a limited number of spaces available so don't delay in booking. This car park also has a Park Mark award which shows it has been independently approved. Hold onto your ticket whilst you're on holiday and a friendly member of staff will have your car ready for you on your return. If you're looking for a voucher code for Aberdeen Airport parking this car park is a great choice.
How discount codes work for Aberdeen Airport Parking
All you need to do is click through and make a search to get a discount for Aberdeen airport parking. We've embedded the voucher code into the links on this page so you don't need to copy or paste anything. Discounts can increase or decrease at any time so don't hang around waiting to use this exclusive Aberdeen airport parking discount code.
FREE Cancellation with these Aberdeen Airport Parking voucher codes!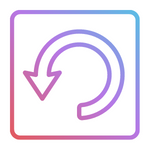 Look out for the free cancellation symbol next to each of the car parks when you make a search. Most car parks offer free cancellation even when using a promo code. Free cancellation means you can cancel or amend your Aberdeen Airport parking booking for no extra cost.
| Car Park | Price (8 days) | Saving |
| --- | --- | --- |
| Airparks Express | £36.79 | £9.20 |
| Purple Parking Express | £36.79 | £9.20 |
| Holiday Extras Express | £36.79 | £9.20 |
Airparks Express
"Discount code worked a treat. I always use the Airparks express. Used it for many years and the staff are awesome. It's generally the cheapest price too."
Fletcher Talia, September 2022
Purple Parking Express
"Would recommend the purple parking express car park. It's right next to the terminal and it's cheap but secure. The discount code makes this car park a bargain."
Edward Waverly, January 2022
Holiday Extras
"The new Holiday Extras car park at Aberdeen is excellent. I paid £54 for a week's parking with the promo code at Aberdeen which is way cheaper than booking the official car park."
Janet Mercer, October 2021
Airparks
"If you want something cheap and cheerful then go for the Airparks car park. It's around £50 for eight days parking and you can use the discount code to make it even cheaper – job done."
Ryan Jeffries, March 2020
How to get a deal on Official airport parking at Aberdeen
There are two main factors when looking to grab a good deal on airport parking at Aberdeen. The first, is how far in advance you book. You can literally pay half the price if you book your parking 3 months in advance vs. the day before. So book early if you can. The next important thing to do is to use a discount code that gets you cheap parking at Aberdeen Airport. We have sourced you the best voucher codes and they are free to use. Want that holiday feeling early? Use a voucher code for airport hotels with parking and start smiling. We have a discount code for airport hotels with parking included that gets you 14% off the price everyone else is paying.
Why use our exclusive Aberdeen Airport discounts today
Here's a few simple reasons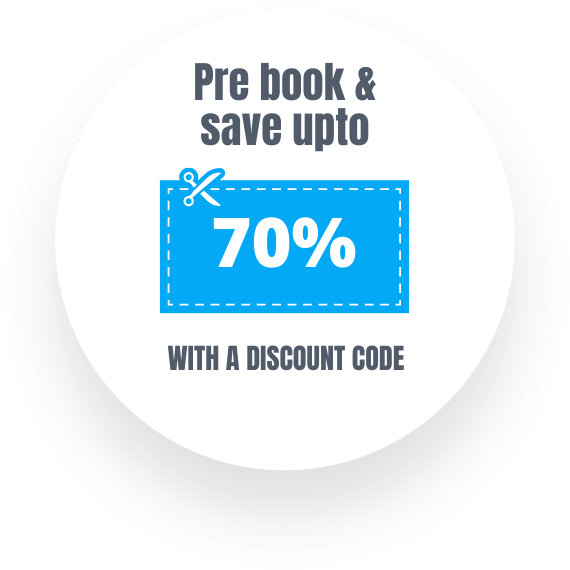 Benefits of booking your airport parking 90 days in advance.
Why bother pre-booking?
Just like with flights, airport parking prices increase the closer you get to flying. You can save up to 70% by pre-booking your Aberdeen airport parking 90 days in advance compared to the price you would have to pay if you turned up to the airport on the day. Most people book their holiday 1-5 months in advance, so why not pre-book your airport parking at Aberdeen also and make an awesome saving? You can use our promotional codes for car parking to book one year in advance if you like – the same level of discount applies at Aberdeen no matter how far ahead you book.
Awesome Aberdeen Airport parking discounts
Look at these people who saved using our voucher codes
Discounts made on Aberdeen parking
Voucher codes used at Aberdeen
Car parks available at Aberdeen
Save up to 70%
Using our hand-picked and fully-tested voucher codes for Aberdeen Airport Parking is a no-brainer!
Aberdeen Airport parking discount codes used