Leeds Bradford Airport Parking Discounts
Book now and find the best Leeds Bradford airport parking discounts.
We've made things super-easy when it comes to comparing Leeds Bradford airport parking discount codes. We have the best hand-picked voucher codes ready to send you now for free. Leeds Bradford airport has discount codes for Park and Ride and Meet and Greet that can save you £10 easily. There's no point overthinking airport parking, it can be really cheap with our discount codes and prices go up the longer you leave it. You can find money-saving tips in this guide to help you get the cheapest airport parking at Leeds Bradford airport. There's also promotional codes ready to use for Airport Hotels with Parking. Kick back with a cup of tea and use these voucher codes now.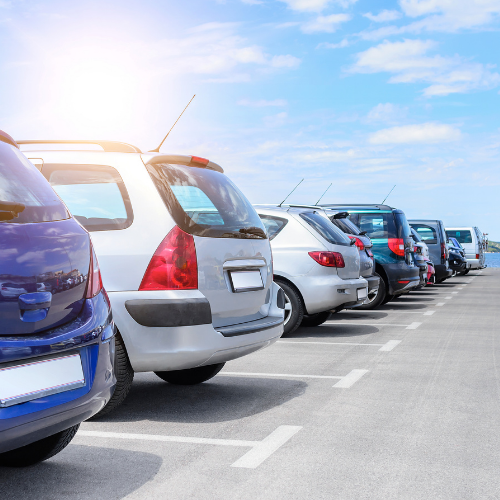 Tried and Tested Leeds Bradford Airport parking discounts for 2023
Up to 22% discount code at Leeds Bradford airport (biggest choice of car parks)
We have access to an excellent discount code for Leeds Bradford Airport parking. It applies to 3 off site car parks including Park2 Travel and Sentinel and get you as much as 22% discount. Many of the official onsite car parks are non-discountable so we suggest using a Park and Ride car park. It only costs around £35 for 8 days parking if you use this exclusive discount code. There are other Official products available such as the Short Stay, Mid Stay and Long car parks. For a limited time you can also get a 14% discount on Airport Parking with a Hotel.
17-22% discount code at Leeds Bradford airport (including Meet and Greet)
This promo code grants you an instant 22% discount on the Meet and Greet car park at Leeds Bradford airport. This car park is not official but it is quick and convenient and you can get one weeks parking for as little as £38 with this discount code. It's a perfect option if you don't want to use a Park and Ride bus. It's just a short walk to the check-in after dropping your car off. Your car will be parked in a secure car park with CCTV and 24/7 security.
14% discount code for airport hotels at Leeds airport
If you have an early flight, are travelling with kids or just fancy an easier start to your holiday then use this 14% discount code on airport hotels. You can get a nice meal at the airport and get a good night's kip. This discount code applies to all airport hotels with or without parking. It feels like you're starting your holiday early when you stay at a hotel the night before. Most people book the airport hotel for their outbound journey but if you have a really long late return flight then you can get a good rest before your trip back home also.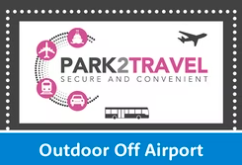 Park To Travel outdoor parking
This new car park is very popular with customers as you can get one week's parking for around £50 with our exclusive discount code. The voucher code applies automatically and takes 14% of the price saving you around £9. The car park is close to the terminal and a free transfer bus is included. Transfers take three minutes. The bus drivers are very friendly and the car park is easy to find. Use this promo code for Leeds Airport parking to grab a quality car park at a low price.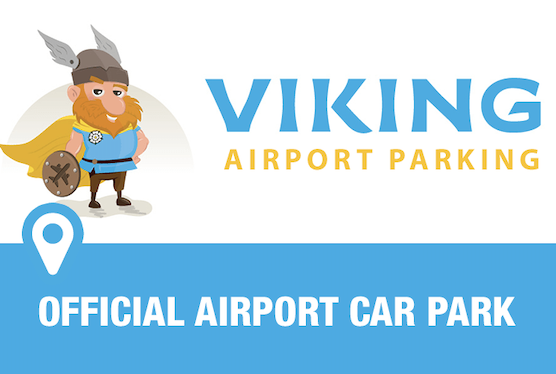 Viking Airport parking
Viking airport parking is an official car park and is well known for its great reputation. Unfortunately, there aren't any discounts available for this car park at the time of writing this. However, discount codes change regularly so we may have some now. Search and see. Free transfers to the terminal are included in the price and take around two minutes. These run all day every day. When you pull up to the barrier your number plate will be recognised and you can enter. Simply park in the drop-off zone and take your keys to reception. Then jump on the bus and head to the airport.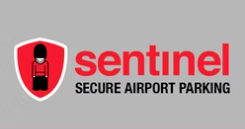 Sentinel Secure off airport parking
If you want cheap parking at Leeds Bradford Airport then go for sentinel Airport parking. When you use our voucher code you can get around an £8 discount for one week's airport parking. This car park has won awards for its high levels of customer service and also includes electric car charging stations. Free bus transfers are included which take around two minutes to get you to the terminal. This is one of the cheapest parking options at Leeds airport. This voucher code applies for all stay dates within the year however when the car park is full it comes off sale.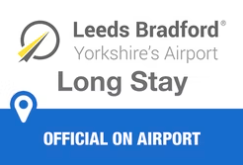 Leeds Bradford Official Long Stay parking
If you insist on booking the official car park at Leeds Airport then the Long Stay is a great option. Long Stay parking at Leeds Airport is official and much cheaper than the Short Shay. Transfers are included in the price and take around four minutes journey time. Currently, Leeds airport does not support discount codes for this car park. However, this may change in future so click through and see for yourself.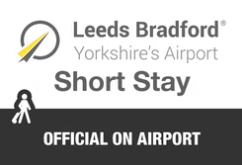 Leeds Bradford official Short Stay parking
Short Stay airport parking is the closest and most convenient option for customers. It's a two-minute walk from the car park to the terminal so you can ease into your trip with no fuss. Voucher codes are currently unavailable as Leeds Airport does not support discounts at present. However, airports do change their minds so there may be a promo code available now for the short stay. Click through and check out the options. Short stay airport parking is official and run by the airport so you can rest assured your car is kept safe. Security features here include CCTV, secured barriers, regular staff patrols and a Park Mark award which recognises that the Short Stay car park is secure.
How discount codes work for Leeds Bradford Airport Parking
It's very simple to use our exclusive Leeds Bradford Airport discount codes. The discount codes will automatically apply once you click through and make a search. So don't worry about copying and pasting any discount codes as we've done all the legwork for you. You'll see the car parking prices automatically reduce when you make a search. This will apply to park-and-ride parking and the angry parking at Leeds Bradford Airport. But don't wait around to book as these voucher codes at Leeds airport can expire at any time and do change regularly.
FREE Cancellation with these Leeds Bradford Airport Parking voucher codes!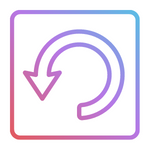 If you are considering booking your Leeds airport parking and are unsure in case you need to cancel then you need not worry. Each of the car parks offering free cancellation at Leeds Airport is clearly shown on the product page. If the car park shows the free cancellation label then you can cancel for free on the run-up to your holiday. Discount codes work with free cancellation options also so you can get a saving plus flexibility.
| Car Park | Price | Saving |
| --- | --- | --- |
| Park 2 Travel Outdoor | £42.29 | £4.70 |
| Park 2 Travel Indoor | £45.90 | £5.10 |
| Sentinel | £54 | £6.00 |
| Long Stay, Mid Stay, Mid Stay 2, Short Stay | £60 | No discount available (this may change) |
Money-saving tips: Get a deal on parking at Leeds Bradford Airport
If you do a bit of homework, you can save £10-20 on your airport parking. Prices go up roughly every 3 days. So if you want a deal on Leeds Bradford Airport parking then book 20-40 days in advance. Read through the voucher codes we give you and use the one that suits you. Last but not least, if you have an early flight, then switch to an Airport Parking and Hotel deal at Leeds Bradford. We can send you a 14% discount voucher for Airport Parking with a Hotel, so you get a great price.
Using fully-verified Leeds Bradford Airport discounts
All hand tested by our team of experts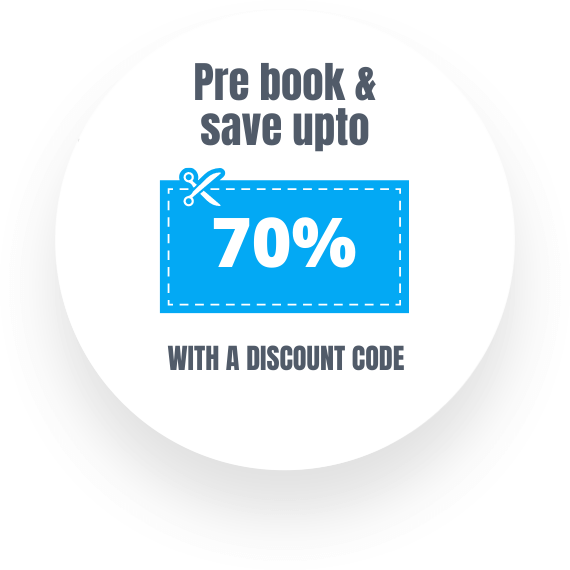 +30,000 people save with us each year: Pre-book your Leeds Bradford Airport Parking
Here's what to do
If the availability of car park spaces at Leeds Bradford is getting low the prices go up. On the other hand if there's lots of space, prices are low. So pre-booking your airport parking at Leeds Bradford early, can save you a healthy 70%* off the price you could end up paying. What should you do? Book your airport parking as soon as you've booked your holiday, to guarantee yourself getting the lowest possible parking prices. Also if you leave booking until late, the car park you want i.e Meet and Greet may be sold out.
Hand tested Leeds Bradford Airport parking discounts
More fun credits for your holiday (aka dosh!)
Discounts made on Leeds Bradford parking
Voucher codes used at Leeds airport
Car parks available at Leeds airport
Money off your Leeds airport parking today?
In a few simple clicks with us you can pay less than everyone else for your airport parking. Easy beans
Leeds airport parking discount codes used